Leading Lewis & Clark into a New Era of Higher Education
As a woman-owned, women-led public relations firm, Berg & Associates is proud to partner with women and diverse leaders to help them connect with their employees, customers, investors and stakeholders. We are honored to support Dr. Robin Holmes-Sullivan, one of Portland's most exciting new leaders, as she begins her tenure as president of liberal arts college Lewis & Clark.
B&A's Paige Parker, a specialist in storytelling, executive communications and thought leadership, talked with President Holmes-Sullivan about her atypical path to the President's Office and her vision for the 155-year-old institution's next era.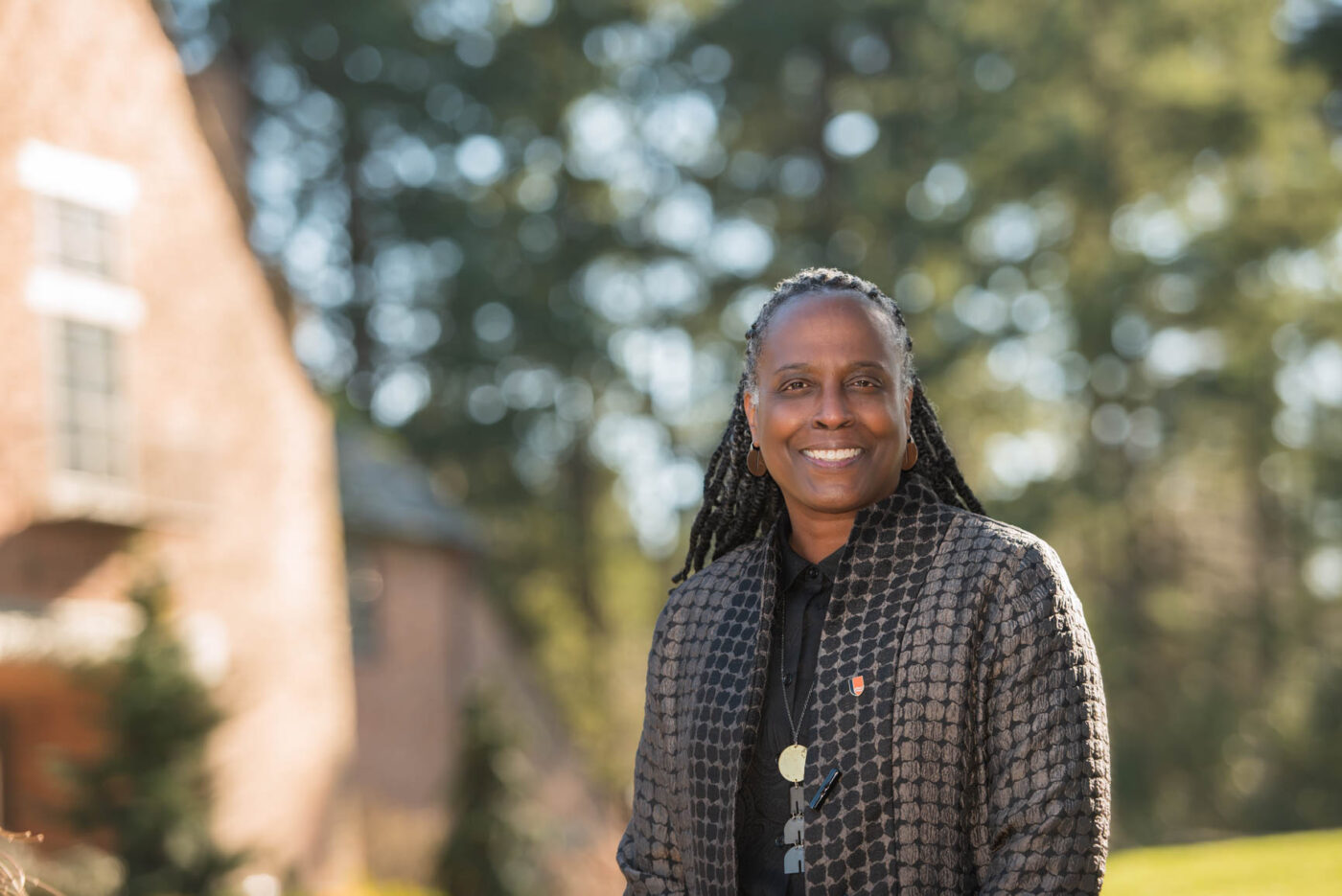 You are a trained clinical psychologist and a former Division 1 basketball phenomenon. That's not something you see every day in a college president.
Everything I have learned as a person came from my parents and basketball. I began my career providing mental health services to college-aged students because I really appreciated the struggles and developmental milestones a college student travails. It was rewarding to work so closely with young people on their journeys. I stayed in higher education because I loved the diversity, and a college campus is dynamic and exciting. My path to the presidency is unique, but it gave me an understanding of students and of their deep need to belong.
You came to Lewis & Clark in 2019 as the Vice President and Dean of Students after 25 years at the University of Oregon and three as the Vice President of Student Affairs for the University of California system. What attracted you to Lewis & Clark?
Having been in Oregon for so long, I knew of Lewis & Clark, and I was aware of its excellent reputation. I got to know it better through a student whom I had mentored for many years and who ended up attending Lewis & Clark. I also liked the fact that LC had rigorous graduate programs. And of course, the Portland location was a big draw.
You applied to be Lewis & Clark's president two years into the pandemic—or, as The Chronicle of Higher Education put it "a bleak time to be a college leader in America." Why?
Nothing clarifies a situation quite like a crisis. I knew Lewis & Clark was a good college. The pandemic taught me that it is a great college. Our faculty and staff pivoted from in-person learning to remote learning in two weeks, adapting to a platform they had never used before and shifting all our services online. The pandemic threw endless challenges at them and at our students. But our faculty and staff remained dedicated to supporting our students' academic needs and their mental health and well-being. Who wouldn't want to lead a college like that?
What do you want business leaders to know about Lewis & Clark?
Between 2020 and 2022 Lewis & Clark had our biggest enrollment gains to date. Our students bucked pandemic-related enrollment trends and stayed in school in record numbers. We owe that to the creative thinking of our faculty and staff.
This is a tight-knit community of excellence. We have a faculty of rigorous thinkers and excellent teachers doing innovative research and top-notch creative work. They and our staff are dedicated to diversity, sustainability and creating a more just society, and our community is alive with support, care and collaboration.
Our Center for Business Law and Innovation trains students in law and strategic analysis, inspired and led by Portland-area business leaders from multinational corporations such as Intel, Nike and Adidas as well as start-ups and midsize businesses. We serve the Portland business community through the Small Business Legal Clinic.
You can't go wrong by providing opportunities—mentorship, practicums, internships or externships—to a Lewis & Clark student. They're critical thinkers, can take multiple perspectives, and can work well across cultures.
I would tell any business leader who is hiring to look for candidates with a Lewis & Clark education.
How can business leaders partner with Lewis & Clark?
The business community has supported Lewis & Clark for years with internships, work experiences and other opportunities that enrich our students' educations. We are always looking for more opportunities, whether that involves partnering with nonprofits and working through our Center for Social Change and Community Involvement or working with our Law School as it provides law clinics for the community. We also host career fairs and love having Portland-based businesses attend.
I'm very interested in meeting business leaders and hearing from you about how your industries are evolving and how Lewis & Clark can support you.
Diversifying the faculty and staff of Lewis & Clark is among your goals. How does that benefit students now and in their future careers?
We are part of a global community and that means we must develop the skills and competencies to work locally and globally. By diversifying the faculty and the student body, we provide a richer, more diverse experience for our students to learn—and we ensure they are better prepared for a multicultural workplace.
What do you want Lewis & Clark to be known for 10 years from now?
In 10 years, I want us to be known as a model for teaching modern civil discourse.
Our country has become so divided that it threatens our very democracy. We have lost the ability to disagree civilly. Last year at Lewis & Clark we began asking, "How can we teach the art of the difficult conversation?" Disagreements are bound to happen, but they have become so explosive that people are developing a fear of having conversations with anyone who is different. And we can't let that continue as a society.
These are skills that can be taught, and higher education has a responsibility to teach them. We want students to build the tolerance to have constructive conversations with people who are different from them so that they can practice this after they leave school.
What excites you most about Lewis & Clark's future?
I'm confident that we can respond quickly to the changing marketplace in higher education. Colleges and universities have historically not done this well. In the future, we'll have three distinct schools that will have differentiated themselves and will be known for their innovation, academic excellence and embrace of social change.
We have the support to make it happen. We're backed by enthusiastic trustees, alumni and donors, and we're on track to complete our first comprehensive philanthropic campaign in two decades. We'll be giving our faculty and staff the resources to improve and expand our academic programs and create a sense of belonging.
What's something about you that would surprise people?
I love to ride my Harley-Davidson motorcycle, and I am an AVID college football fan. If the games were not so darn long, I would watch football all day.
You and your wife have two grown sons. Tell me about one of your favorite memories as a parent.
I used to play basketball with my boys, and I didn't let them win. I wanted them to earn it when they beat me. When my son was 13, he stuffed me twice, and then he beat me in a game of one-on-one. And I cried.
This article was originally published in Portland Business Journal's September 2022 issue.